aha! on day three, we went white water rafting with facilitators DerShen and Linda. Sashi and Nahri supposed to join us, but they were too tired from last night drinking, especially nahri.. he was basically KO.
I'm very impressed by the rafting experience. after we got our life jackets and peddles, we need to march down to the river from hilltop, and the view was excellent. ha, too bad my camera was already nicely tucked into the water-proof sack.
they even stationed someone to take picture of us rafting.
we got back to the hotel, meet up with sashi and nahri and decided to go jalan jalan at Sukawati. yahoo, my film get to action!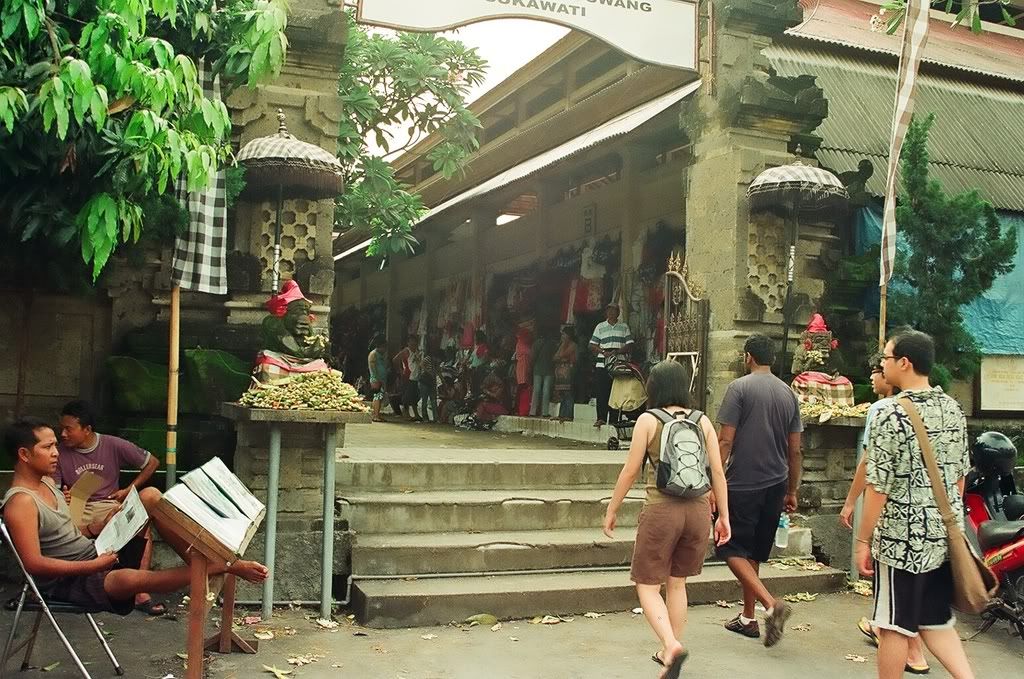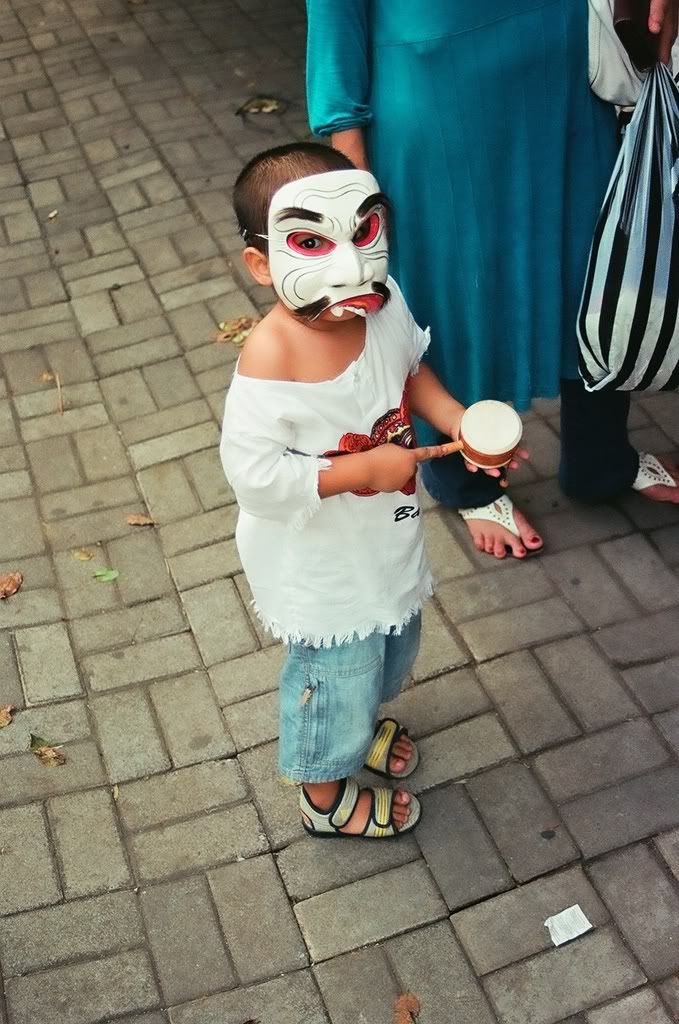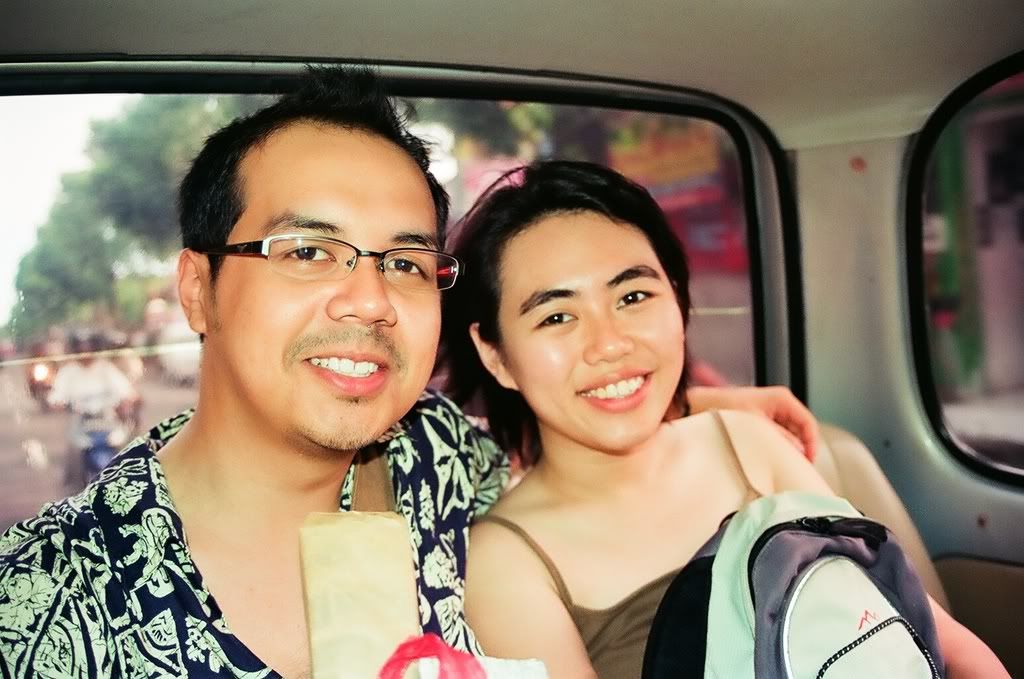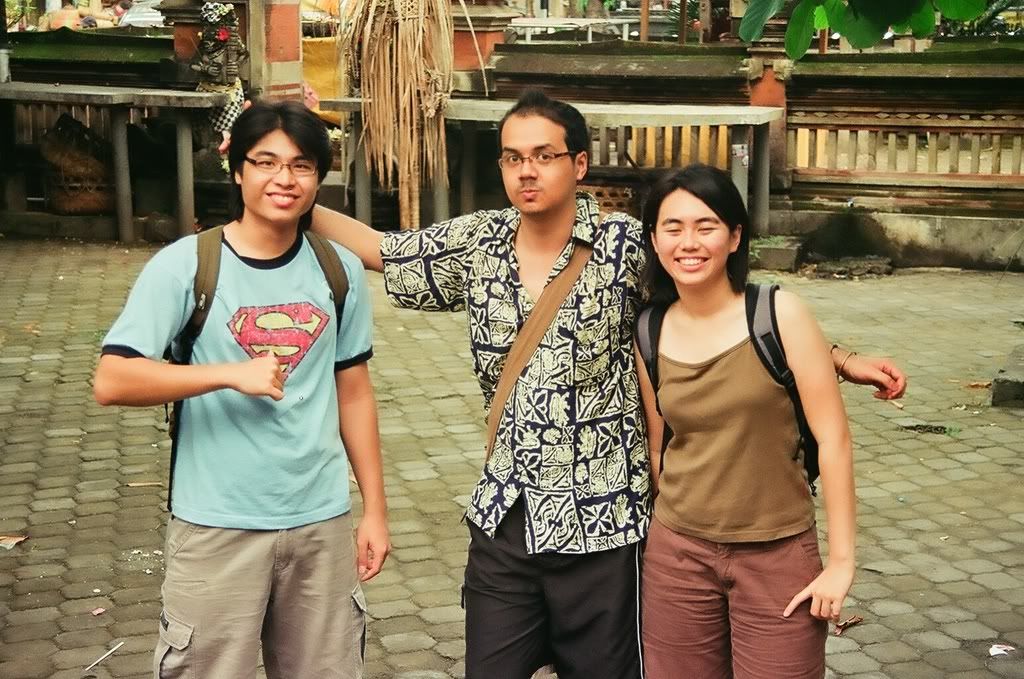 On our way back we also stopped by a public park. an awesome public park.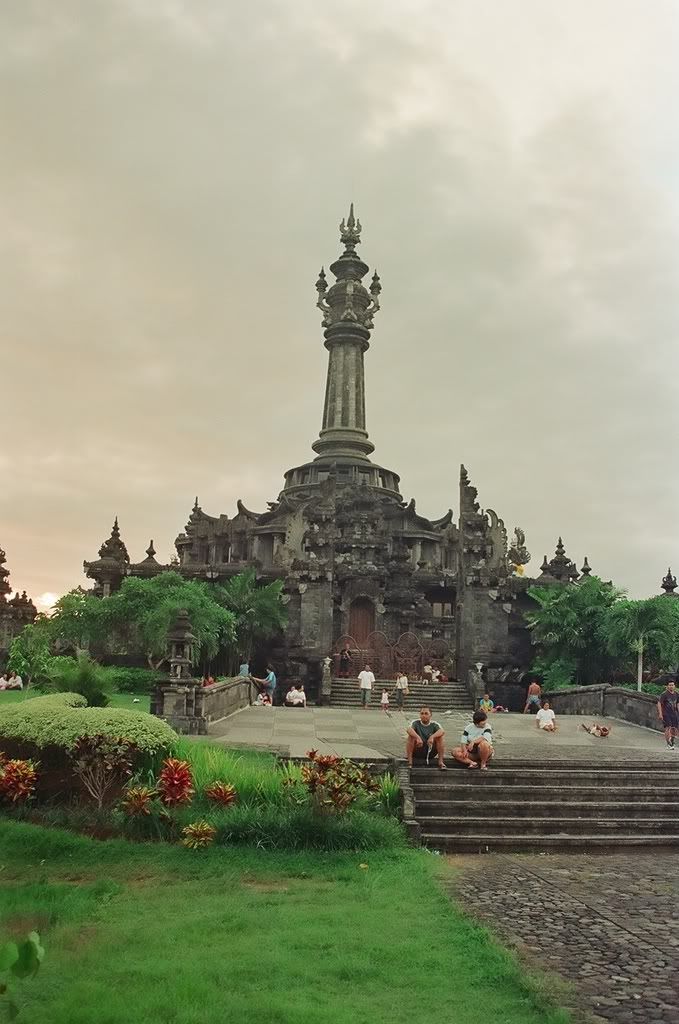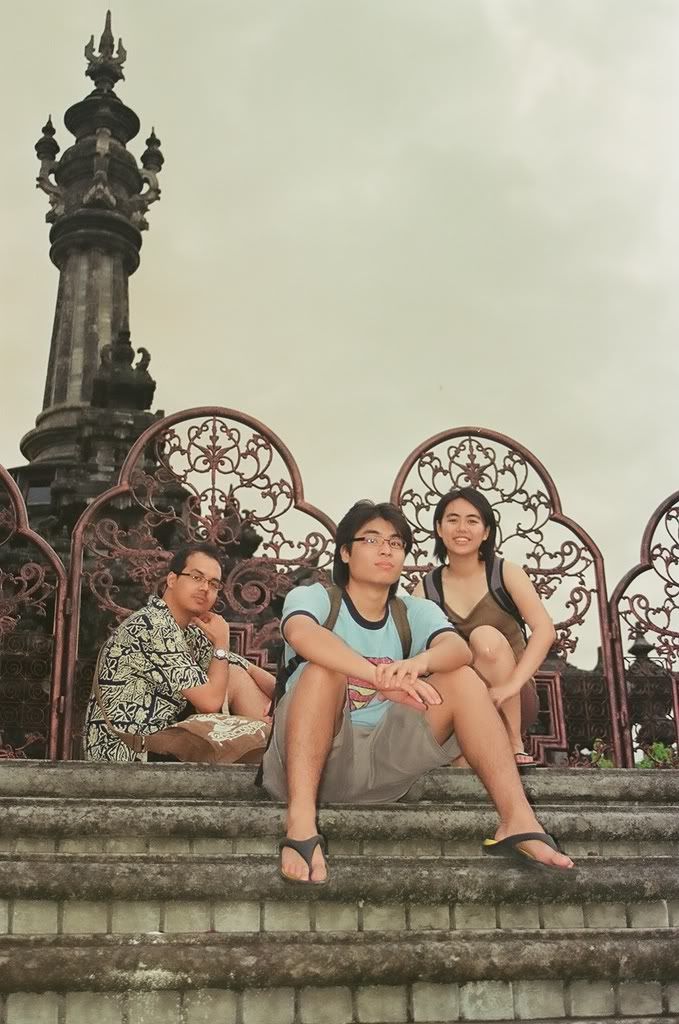 At night after dinner, we went for foot massage! After massage, more beer and pool!